Statistics show that over 90% of today's home buyers start their search online.
Buss Realty Group understands Home Marketing and how to reach home buyers in today's tech-savvy world. It's imperative that you work with a real estate team that's progressive and adapts to the changing demands of today's home buyer. We combine modern technology with proven systems and sales techniques to create the most comprehensive marketing plan for your home.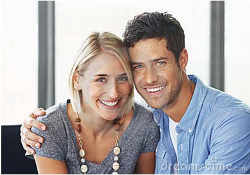 Buss Realty Group has exclusive internet marketing contracts with the top home search websites to make sure your home receives the most buyer exposure possible. These exclusive contracts allow us to provide our listings with over 5-7 times more marketing exposure than most other realtors can offer. Only a handful of agents in the local area have these exclusive contracts, and Buss Realty Group is one of them!
Our exclusive internet contracts guarantee your listing will be in the top of the major search websites! Think about when you do an internet search – do you look past the first couple of pages of search results? If you're like most people, you probably don't. The same concept applies with home buyers searching for a home. Any realtor can advertise your house on multiple websites. The key is to be listed at the top of the search results so more buyers see your house. In addition, your home will be linked to over 100 real estate websites, including the MLS.
We believe in providing a Better Service at a Better Price. This is the epitome of value!
Contact us today to learn how we will get your home SOLD!